WHAT IS
THE CASCADES GAME?
The Cascades Game is an interactive educational tool introducing the concept of cascading climate impacts and policy responses to address and tackle them. 
The storyline presents participants with a concrete, complex challenge that is first generated by a series of climate triggers outside the European Union, and then, through a sequence of teleconnected cascading impacts, severely influences European society, economy, and politics.
TARGET GROUP
The Cascades Game was created for policy and climate educators and university teachers searching for an interactive introduction to the topics connected with cascading climate risks. It is also possible to use the game during workshops and other initiatives engaging policy makers.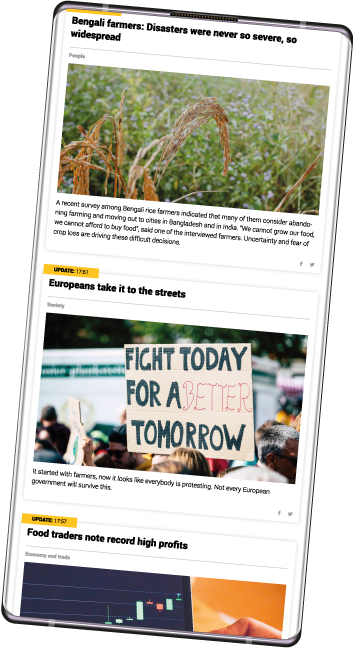 THE CASCADES GAME IS DIVIDED INTO TWO MODULES:
Narrative-based, online, multimedia experience presenting a fictional yet plausible story of impact transmission, from the point of origin outside Europe to the very heart of the European Union. 
It can be accessed anytime, by anyone, without a login or a moderator. 
We recommend using the exploration module as an introductory tool to the concept of cascading climate impacts that can be followed by either a class on this topic or the simulation game workshop with the Cascading Climate Impacts game classroom module.
The exploration module consists of a number of story arcs, each presented through one or more short videos. This content can be accompanied by news headlines and social media entries. The players can access the self-exploration module using a special web application that uses a map to set particular story arcs in the relevant geographical context.
Faced with consequences of possible climate shocks and trade disruptions shown in the exploration module, and additional narrative materials given to players during the social simulation session, participants have a chance to develop possible policy responses to these scenarios.  
The classroom module provides guidelines for moderators to conduct a social simulation session that builds on the learning process from the self-exploration module. 
After the simulation, participants reflect on the simulation experience, bridging it with the current political, social, and environmental reality.
In the Cascades Game, the players work together in three working groups based on the thematic pillars of the CASCADES project.
Working Group 1:
Trade, Supply and Value Chains
Working Group 2:
Foreign Policy, Security, and Development
Working Group 3:
Finance and Business.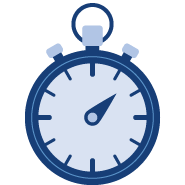 depending on the number of players, and on the length of the debriefing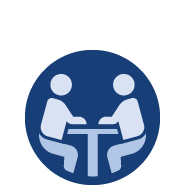 divided in three working groups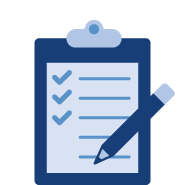 Classroom with 4 tables 
Projector + screen / a big LCD screen 
A laptop/computer with a stable internet connection to run YouTube/Vimeo videos and display the newsreels (using PowerPoint) 
Loud speakers 
Moderator Package
Read terms of use.
It cannot be distributed on another website.
If you want to modify our game, please contact us.
STORIES
MORE STORIES WILL BE AVAILABLE IN THE FUTURE!
FUTURE OF FOOD:
THE EUROPEAN
TASKFORCE ON FOOD
The first session of the European Taskforce on Food opens in 2028. As the world faces uncertainty and unrest sparked by recent threats to global food security, key decision makers gather to tackle the crisis. This High Level meeting aims to serve as a turning point for achieving global and sustainable systems change.
Negotiations will span a whole range of topics, from the sustainability of global food supply to the balancing of environmental conservation with nutritional needs. The tasks ahead are incredibly challenging and the stakes – unprecedentedly high. This is not only about ordinary people who cannot afford to put food on their plates, but also about the future of international cooperation. The organizers hope that the participants will set their differences aside and show a disposition to compromise and collaborate.
The immersive character of simulation experience stimulates imagination,
invokes emotions, encourages learning and knowledge sharing, and motivates action.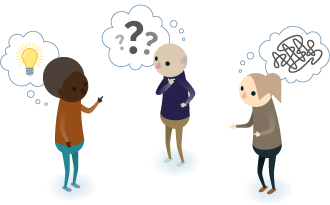 Participants challenge their mental models and values. They step beyond polarized thinking and silos of their expertise.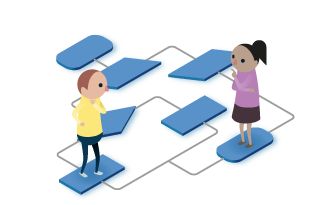 Compared to written or oral forms of communication (such as articles or presentations), social simulation combines challenge, immersion, emotions, and learning-by-doing in a safe environment.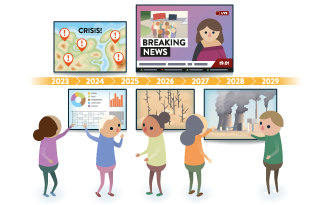 Storyline to support visioning and planning.
Complexity &
Science-driven
Scenarios based on the CASCADES consortium research give a sense of reality and foster complex thinking.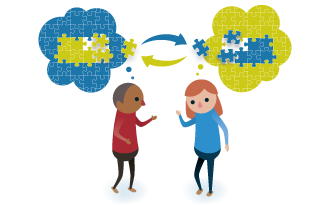 The simulation can bring together a broad group of participants with different expertise. Interwoven and diverse narratives get participants' attention and keep them engaged over the course of the whole workshop.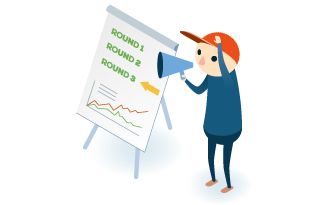 Handbook and ready to use game materials makes it possible to moderate without extensive prior training.
CASCADES identifies how the risks of climate change to countries, economies, and peoples outside Europe might cascade into Europe. It does so by analyzing how these risks interact with major challenges facing European societies. We are working with a diverse range of stakeholders – both within and outside Europe – to address these risks from a multitude of approaches.
Lukasz Jarzabek
Piotr Magnuszewski
 RESEARCH, NARRATIVES & TEXTS
Hubert Brychczynski
Paolo Campo
Lukasz Jarzabek
Piotr Magnuszewski
Noam Obermeister
Natalia Rudiak
Jan Sendzimir
Aleksandra Solinska-Nowak
Katarzyna Szewczyk
Agata Sliwa
Wladyslaw Zoloto
Bartosz Naprawa
Anna Koch
Weronika Adamczak
Karolina Gajecka
Michalina Kulakowska
Magdalena Liszka
Jakub Damurski

The project received funding from the European Union's Horizon 2020 research and innovation programme under grant agreement No 821010.